Innosac S
The Innosac S is an automatic bagging machine for open mouth bags including poly woven, P.E & paper bags.
Description
In this system the bags are automatically loaded from the bag magazine to the bag clamp, where the product is placed in the bag. The bag is then transferred from the bag clamp to the bag closing system. This machine will handle gusseted & non gusseted bags but the gussets will not be reformed.
Cost effective, designed & manufactured in Australia for Australian producers
We have manufactured in Australia our automatic bagging machines for many different industries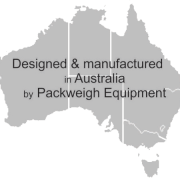 Brochures
For more information download a brochure below.
CONTACT PACKWEIGH
PHONE: (07) 3823 1033
EMAIL: sales@packweigh.com.au
ADDRESS: 3/14 Veronica Street, Capalaba, QLD, 4157