Innobulk U
The Innobulk U is a bulk bag unloading option
Description
Packweigh manufacture bulk bag unloading systems with or without load cells & weigh controls if you need to remove a certain amount of product. If you require with load cells they are integrated into the frame not on the ground where they can get damaged.  Included in the frame is a support for the bag & an untie box to safe guard the operator from any crushing injuries from the bag. The system can be supplied with or without massage plungers. The product can exit by either auger, belt feed, gravity, ect, depending on product and customers preference.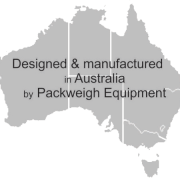 Brochures
For more information download a brochure below.
What we do
Packweigh Equipment designs and manufactures weighing and bagging equipment in Brisbane. When you have an upcoming project, talk to the team at Packweigh. They can give you a competitive Quote, outlining all of your options.